We have room for you and your loved ones.
We have Lodging for your big day or maybe just your get away!
There are several sleeping options on the property. All with there own unique decor and amenities. We would love to speak with you and see if we can meet your needs. Our Event schedule does come first when it comes to booking dates so please keep that in mind when making your decision to stay with us. 
Take a look inside our Big House!
The family home is thoughtfully and tastefully done. The main floor offers a living area with 22 foot ceilings and a floor to ceiling stone, gas fireplace. A well-appointed kitchen opens to a breakfast nook and the back porch overlooking our twelve-foot waterfall. A separate dining area and pool room open to the front porch with lots of seating and a view of our custom water feature and barn.
The second floor provides three bedrooms with king beds and a bonus bunk room that sleeps 5-10 additional guests. Two bathroom areas and a loft seating area complete the space.
Lodging for the whole party
Our cabins are a great option for sleeping more of your loved ones.
This one bedroom, one bath cabin that can accommodate 2-4 guests is a perfect catch for any outdoor adventurers. A king size bed in the bedroom and queen sofa bed located in the living room is a wonderful reprieve after A day of exploring. Relax on the screened in porch with a hot tub for two. Enjoy the convenience of a fiber-optic fireplace, heating and air conditioning, full-sized kitchen that includes a stove, refrigerator, microwave and cooking utensils. A flat screen tv with cable and free wifi keep you connected.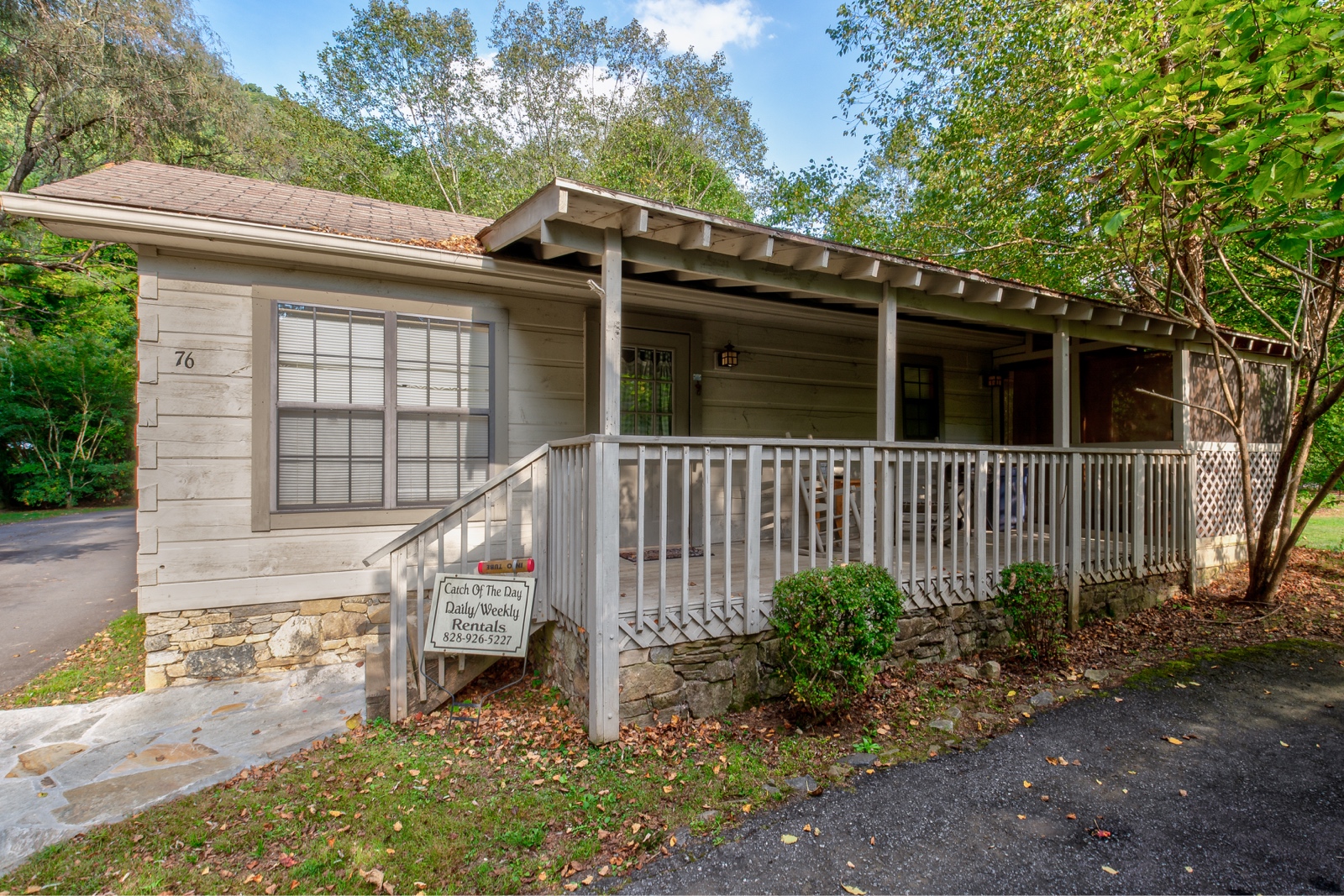 An authentic chink log cabin, romantically modernized. Snuggle up with your sweetheart whether your romance has just begun or you are celebrating 50 years. This cabin creates the perfect marriage or relaxation and romance. With a Jacuzzi tub for two, gas fireplace, king canopy bed. Accommodations include a kitchenette, flat screen TV with Cable, free wifi, heating and air conditioning. Off the front porch sits a heart shaped pond. This cabin is full of love.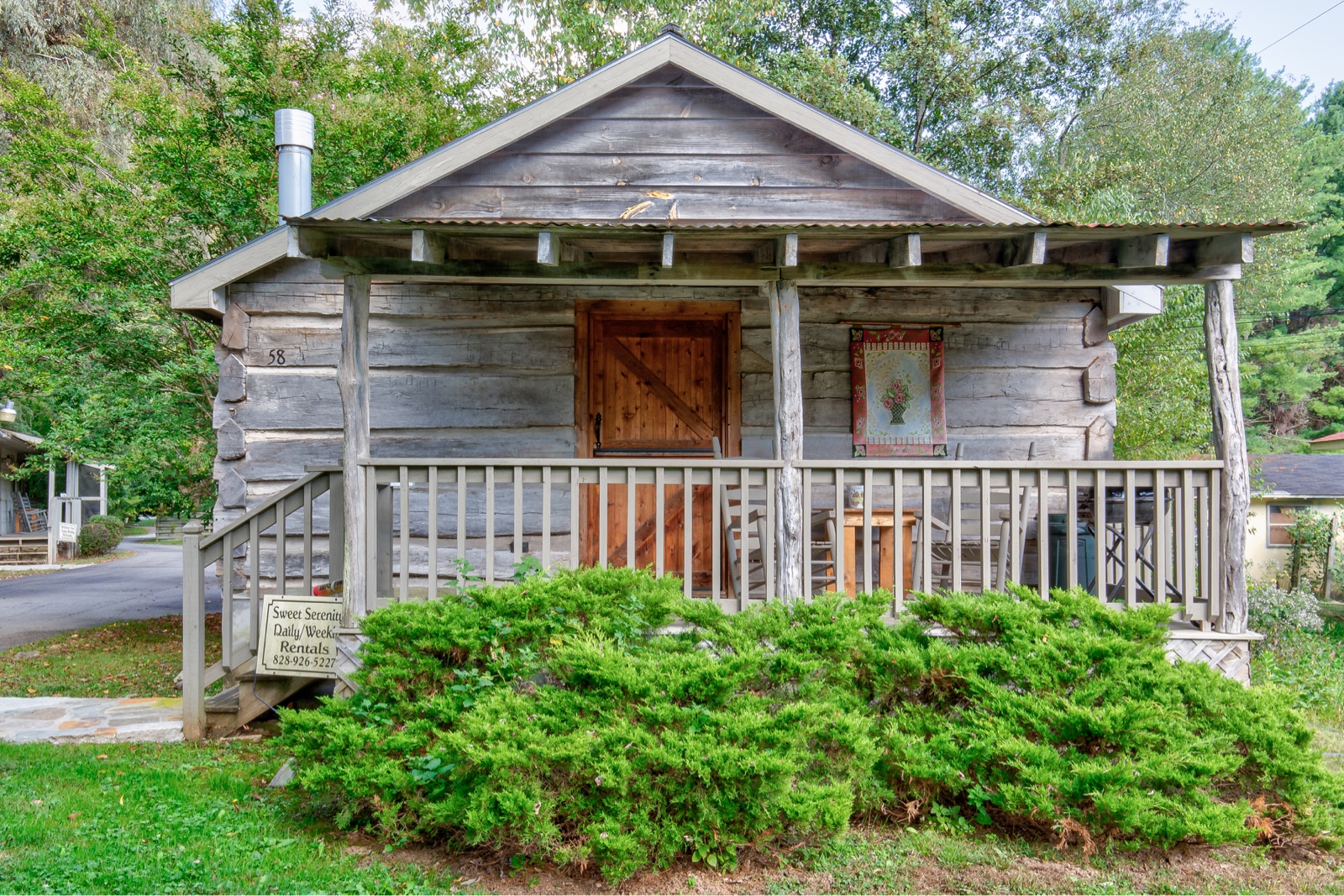 Underneath a blanket of weeping willows sits a cozy one-bedroom cabin. A king size bed and queen sofa bed allow the accommodation of 2-4 guests. Accommodations include fiber-optic fireplace, full-size kitchen that includes a stove, refrigerator, microwave and cooking utensils. Heating and air conditioning provided. Flat screen tv with cable and free wifi. This sweet southern cabin will have you sitting on the front porch daydreaming about your next trip.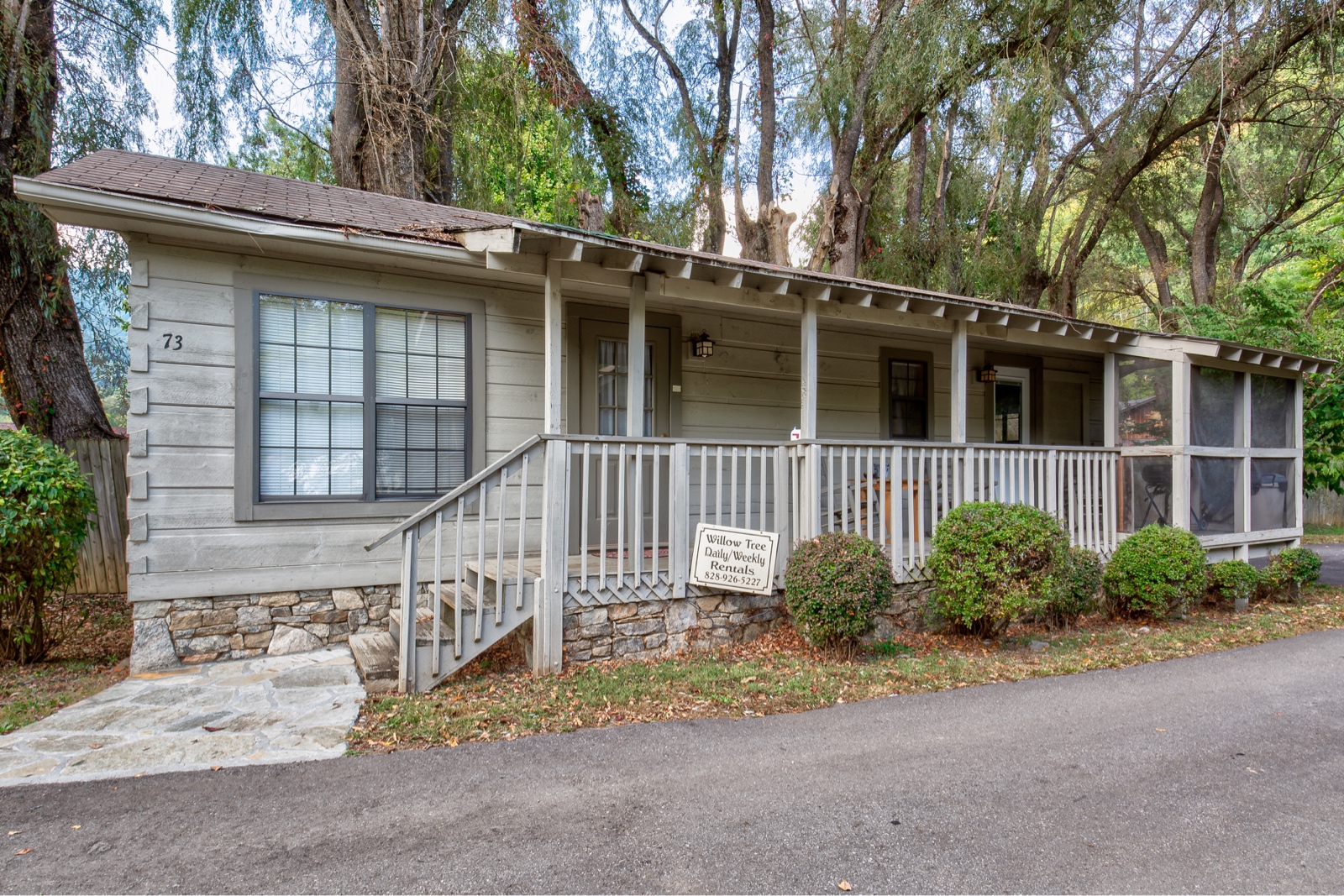 This open concept, studio style cabin rests on the creek with a wrap around porch you will not want to leave. Enjoy the soothing sound of the creek while you grill out. Decorated in an elegantly fun rooster/hen motif. A king size bed and full sized sleeper sofa accommodate 2-4 guests. A romantic Jacuzzi tub rests in the corner of the large room; wood-burning fireplace and full kitchen, flat screen TV with cable and free wifi give you everything you need to hide away. The kitchen contains a stove, refrigerator, microwave and cooking utensils. An outdoor fire ring wraps up the evening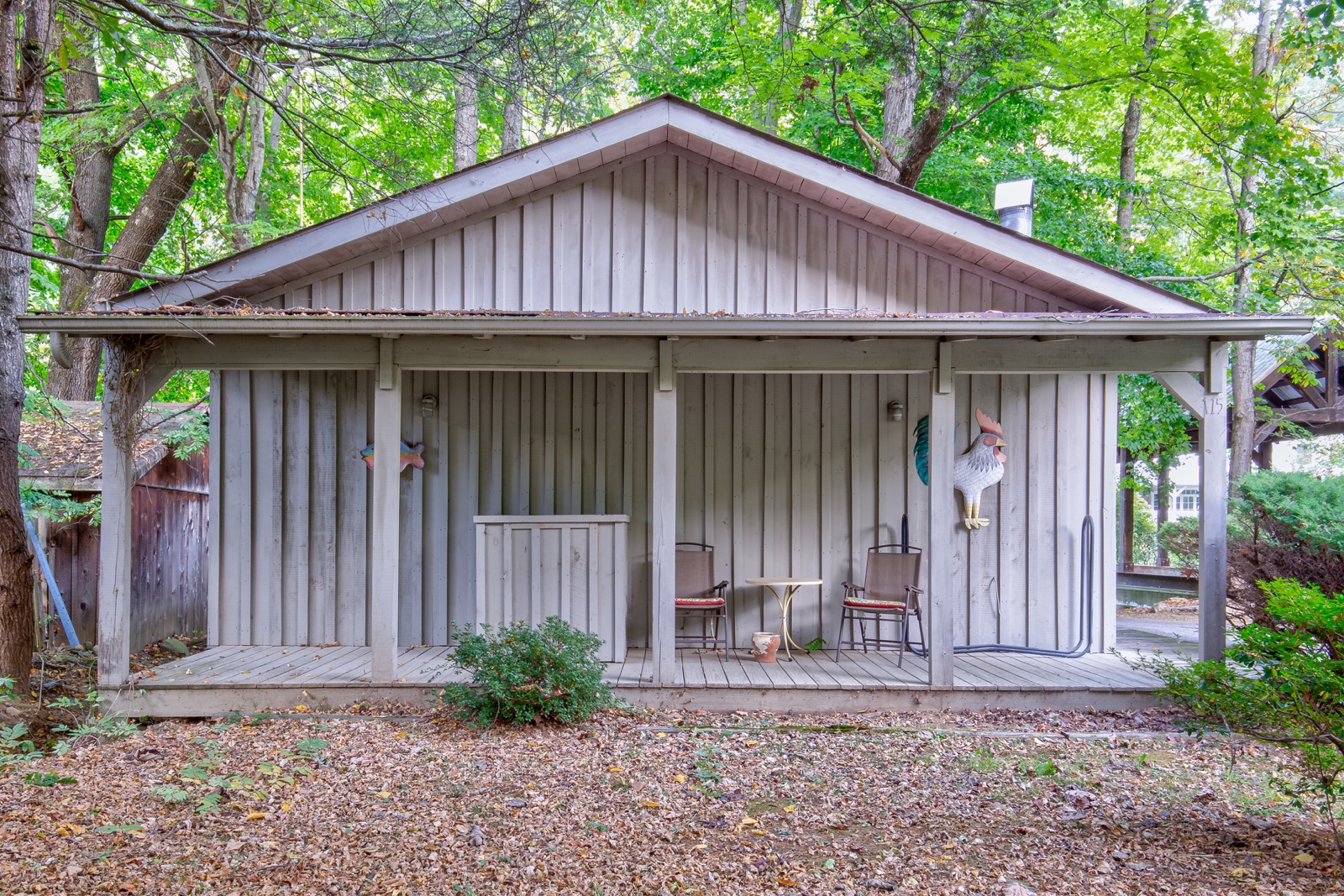 A get away just for two, this one bedroom cabin is truly a Lil' Bit of Heaven. Cathedral style ceiling and cedar interior bring warmth to your vacation. Offering a king size bed, kitchenette, fiber-optic fireplace and Jacuzzi tub, flat screen TV with cable, and heating/air conditioning as well as free wifi. Everything you need to unwind and relax.